Page 1 of 2
Henri Hemmerechts is the Director of marine operations, for the Red Sea University's Faculty of marine sciences and fisheries, located in Port Sudan.
Projects and Business Development for the IADP/GOBLU3
Area Director EMEA GOBLU3 | IADP
Spearheading Sustainable Marine Development in Sudan, with #OPREDSEA
He is a seasoned executive business consultant, speaks 8 languages, a few dialects. An experienced professional diver, and a commercial coastal captain.
Platinum Pro 5000 award recipient in 2010. He has recently celebrated 30 years of professional diving.
Credited with the construction, of 17+ Dive Tourism projects, the successful establishment of major corporate brands; from conceptual stages to operational implementation.
THEOCEANROAMER is the diving industry's training & exploration sector's, most accomplished independent consultant. Through his assignments, and accumulated experiences; uniquely positioned to consult for SMB's, and corporate clients alike. The OCEANROAMERS clients portfolio, spans the likes of Aqualung, NAUI, SSI, Extra Divers, Three Corners Hotels, Egypt's Saddat family, El Gouna, HEPCA, Camel Dive, Jazz & Iberotel Hotels, SubStation Curacao,...
THEOCEANROAMER© stands for non-conformism, idealism, professionalism, a strong sense of social and environmental duty. A mariner, since his early teens, growing up on the harsh shorelines of the North Sea, in Belgium. (the North Sea is not only one of the most dangerous in the world, but also the coldest (it has an average temperature of 17°C in summer and 6°C in winter))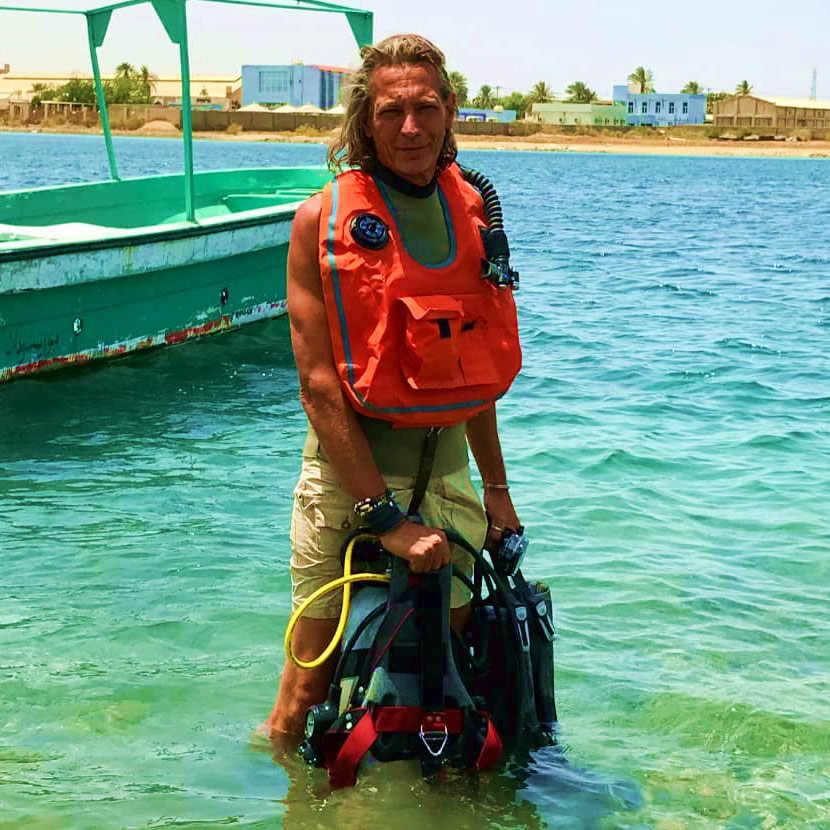 Tired of a shallow Existence? Time to Put Some Depth, in Your Life?
Let the Sea, Set You Free!
An outspoken, no-nonsense mariner and professional diver. Respected by his peers and veterans in the Red Sea for creating self sufficient dive teams and operations in the most remote, and difficult conditions.

Recently he has decided to dedicate his entire efforts, time and resources to the protection, and sustainable development of Sudan's Red Sea shorelines (read: "Return to the Sudan"). Spearheading OPREDSEA, a sustainable development project, based out of Sudan's Red Sea State, in Port Sudan. Check the official page

Besides this he continues to dedicate his time, as the General Manager of the nonprofit in formation IADP – DIVE PROFESSIONALS, which he founded, and has been spearheading since 2007.

Under various online aliases such as THEOCEANROAMER | THEDIVEPRO he creates content for, and manages extensive social media networks.