OCEANROAMERS leader in Red Sea, marine projects development, and management; under it's #OPREDSEA missions and concepts to coach, and help educational development in the Sudan. Entered into a long term agreement with the Red Sea University (RSU), in Port Sudan. Intent of the cooperation is to assist in the development of the Marine Sciences and Fisheries faculty.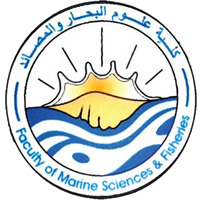 The goals are to support in the re-organization, and development of the faculty's main location in the Port Sudan Harbor, and it's research and monitoring stations located on Sanganeb Atoll in the Sanganeb National Marine Park, and Dugonab National Marine Park. THEOCEANROAMER together with Dr. Sheikheldin El Amin - Dean of the faculty, will oversee a hybrid management team, in charge of the many business, and development projects.
OCEANROAMER's focus is to help bring up to date education, and management skills; expand on research and monitoring projects along the coastline; and elevate the faculty's role both locally, regionally and internationally; as a center of marine education and excellence.
Develop the marine activities, toward international safety standards, and develop the area, and marine training curriculums.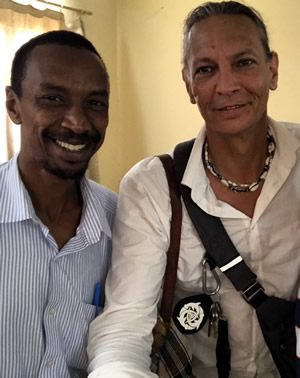 THEOCEANROAMER commented
"The main location is stretched over +/- 59,000 Sq Meters, centrally located in one of the main Port Sudan harbor arteries.  I personally look forward to bringing much needed educational, project and management skills to the RSU. Sudan is on the frontline of what Sub-Saharan countries experience due to climate change, mitigating the effects of global warming on the Red Sea fauna and flora, alleviating food and drinking water shortages through new experimental sciences, spearheading bio sphere restoration, are immense challenges worldwide; and Sudan's Red Sea, with it's harsh climatic conditions, rampant poverty, tops the list when it comes to challenges.
I am thankful for the trust, the RSU and Dr. Sheikheldin have invested in our team. Challenge Accepted."
"I am hoping on a long term, and successful cooperation with OCEANROAMERS; if someone can do it, you can. You know Sudan, you know us and the many challenges we face. There's no one with your skillset here to assist us full time, as you do. Together I am confident, that the many ideas, and programs I have been working on will succeed." Commented Dr. Sheikheldin El Amin - Dean of the Marine Sciences and Fisheries faculty.
More about the Red Sea Marine Academy | Experimental Research Center