1 minute reading time
(228 words)
Captain O my Captain, Allah Yerhamo Reiis Shazly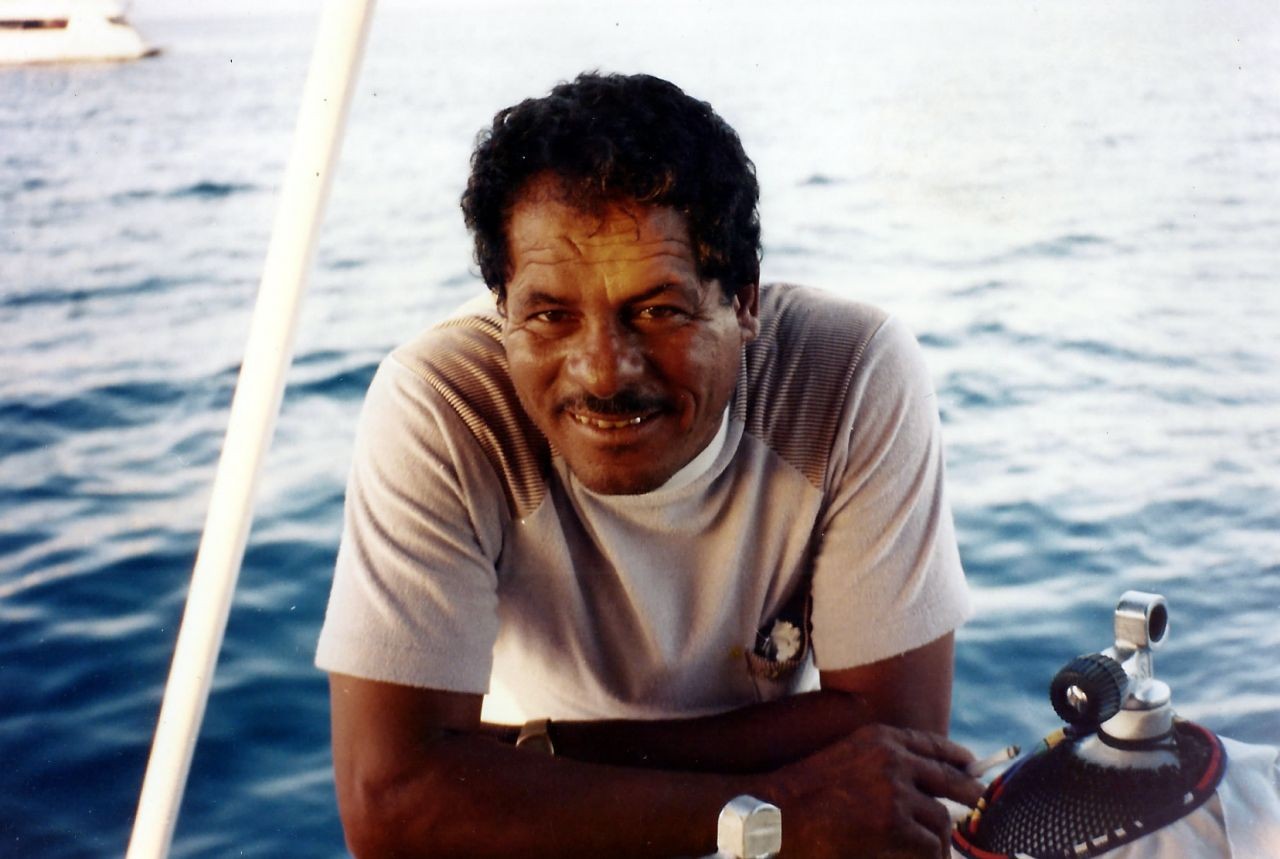 I was just informed by my colleague Solveigh that my dear friend and ex-colleague Capt. Shazly Mahmoud has passed last week. There's legends and then there's legendary in The Red Sea. Captain Shazly was such a figure. A powerfully built, and top fishermen of El Qseir (Red Sea - Egypt) in his mid 40's (if memory serves me) when I met him down in Qseir. We immediately had a liking to each other, he had a good crew and all of them together we created exploration magic onboard the MV SeaFair.
We used to do Mersa Galeb - Zabargad - Mersa Galeb in 6 days. This meant that 4 nights we hardly slept, driving at night, diving by day... Many a touroperator got rich from our labor. But there was this sense of pride, of being the badasses... as Zabargad was only for the brave at the time. Don't forget in those beginning days we did not even have a RIB. No Deco chamber reachable in life sustaining time radius... no safety nets. But we pulled it of EACH time. These years together were an adventure every day.
But we handled everything as a team.

This year before leaving Egypt for the Caribbean, I spent time with him on several occasions. I am happy I did.
Allah Yerhamo Akhuia - I'll see you on the other side.