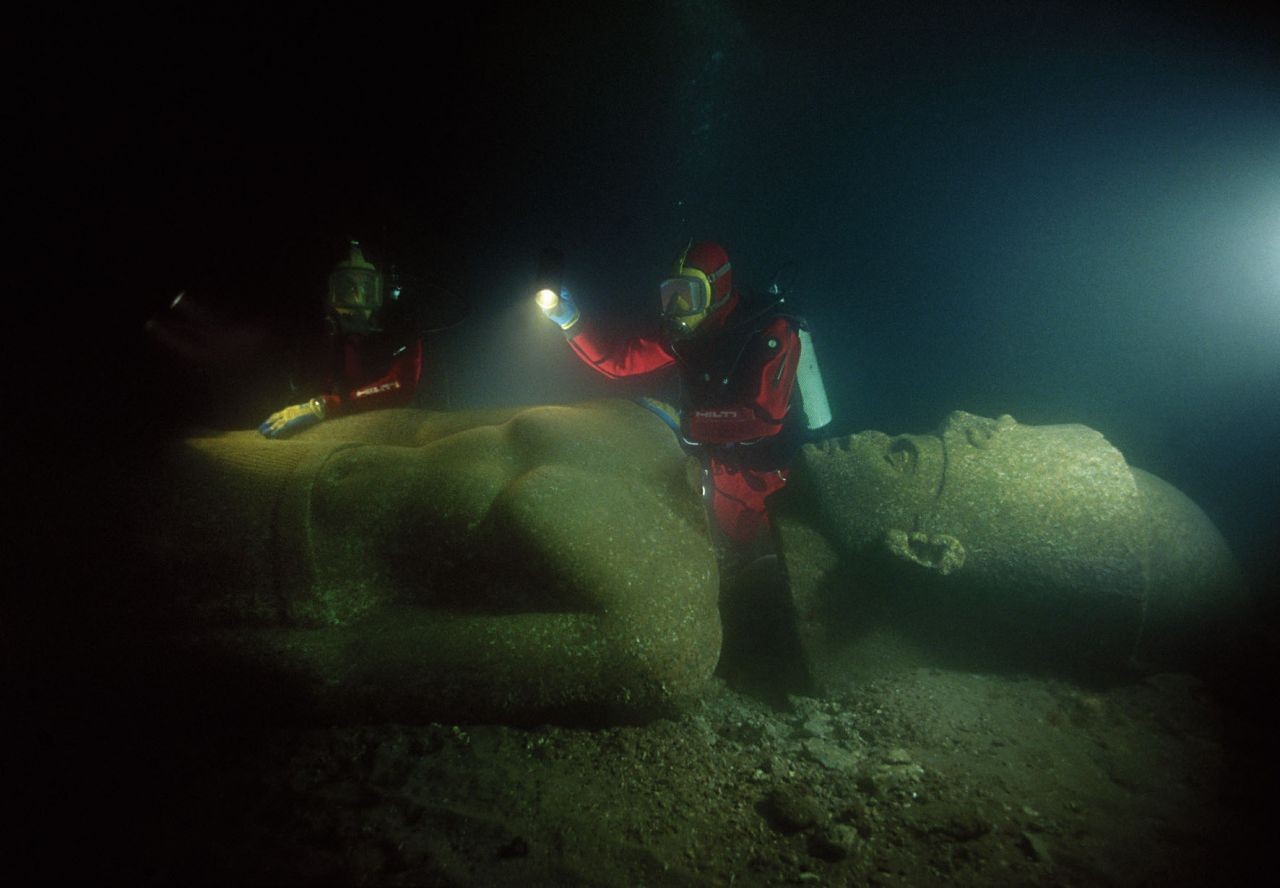 So this one's been on my bucketlist for a while now. Ladies and Gentlemen, I give you Heracleion!
The city dates back to the 6th century B.C. and holds some of the most beautiful artifacts you could imagine.
Things like grand statues of gods and goddesses standing well over 15 feet tall and carved out of red granite, treasures of gold and rare stones, elaborate temples and enormous tablets.
This find is enormous in the historical preservation community and has been commissioned by museums around the world.
This is an absolutely epic underwater find that has researchers scrambling to this part of the globe to learn about this incredibly beautiful Egyptian city. The fact that this city found underwater has been left untouched underwater for so many years is an amazing factor on its own let alone being a find as big as it truly is. These statues and artifacts are massive and nearly perfectly preserved. The attention to detail in these pieces is truly beautiful and I'm happy to see it being preserved with great care.
Next summer (2021) I am organizing some Culture & Diving trips to Heracleion and other interesting places in the region. Interested? get in touch with me on This email address is being protected from spambots. You need JavaScript enabled to view it.
Take a look at this incredible city found underwater.